WELCOME BACK GAMERS!
THE EVENT SERVER IS BACK!
LETSS GOOOO!!!
EVENT SERVER BACK?
Yup,

with the beloved support

/server event

use to get,

we decided to bring it back. Many of you Gamers have been wanting more events, and this is the first of many on the event server. We will continue to have more events as time goes by (Obviously with your support). To show your support for more events, simply show up for events, as well as request new event ideas for the future. Because after all, we want you guys to enjoy it!
JADE

KOTH??!!?!?
Yes. As you may have already seen from our Twitter we have brought a fresh new build to ArcadeWars yet again. JADE KOTH! This koth is similar to our older koth setups. It's a PVP oriented KOTH (King Of The Hill) which players have to capture in order to win the grand prize. But it's not as easy as it sounds. There will only be one winner, and one winner ONLY! However its not just that, we added a little twist on this one.
NOTE: Teaming is not allowed and will result in disqualification!
HOW'S IT DIFFERENT THEN A REGULAR KOTH??
We now will have 50+ loot chests randomly spawned around the koth. These chests will offer different kinds of loot. It could be something like Custom Potions to something insanely OP like a Sharpness 8 Shovel!!! Lets take a look at the random chests that will be scattered around the koth!
​
Common Chests (White)
:
5 chests contain > Diamond Helmet with Protection 4, Unbreaking 4
5 chests contain > Diamond Chestplate with Protection 4,...
​
HEY WHATS UP GAMERS!
ITS

KARAOKE

TIME!
GET READY!
Saturday April 7th @ 2PM PST / 3PM MST / 4PM CST/ 5PM EST/ 9PM GMT
What's this Karaoke Event?
This Karaoke event is for those gifted with the ability to sing. For newcomers this is a Event that requires no in game skill. So if you keep getting dropped in PVP pay attention! On our discord server we will allow anyone and everyone to participate in the event. All you have to do is private message a Admin your name and what song you will sing and when the event starts you will then reserve your spot on the list to sing. We will allow any song that is appropriate for the most part. If you don't want to sing its always fun listening to others try as well. Keep in mind there will be juicy prizes as per usual. So you definitely don't want to miss out!
Where is it?
This ones pretty simple. Karaoke will be ran on our very own ArcadeWars Discord Server. If you have not already joined make sure to join here. Once the time for the event has come all of you Gamers will be gathered in the same channel for the everlasting fun to commence!
PRIZES!
#1: $50 Store voucher + Karaoke tag
#2: $25 Store voucher + Karaoke tag
#3: $10 Store voucher + Karaoke tag
Whats to come?
Get yourself ready for a bunch of new content that will be coming to ArcadeWars. As most of you already know, we have bunch planned for ArcadeWars future. It may take a little longer then anticipated, but it will definitely be worth while in the end. So make sure to stick around for the brand new content!
Stay in touch with...
​
KIRBY IS BACK + RULE CHANGES
​
HELLO RETRO GAMERS!
KIRBY? WHAT?!?!?
We are bringing back the beloved Kirby Universe this Friday. Kirby is going to be loaded with lots of new features. As you might have already figured out, Kirby and Sonic share a bunch of brand new features. However, Kirby and Sonic themes are going to create a whole new creative atmosphere. You can expect to see the fun never stop!

New Features:
-CoinFlip
-Vote Party
-SellWands
-Crate changes
-Custom Islands
-Farm based economy
-New Kirby Spawn!!
Let all your friends know that Kirby reset is coming soon enough!
RULE CHANGES:
Skyblock
: Scamming is now

allowed

. Due to many reasons for the removal of our previous way to check who scammed who. We have now allowed it. There's no ways of checking who scammed who. However that doesn't mean staff can scam players. Still no IRL scamming!

Factions: With TNT enabling soon, we came out with some new rules to balance raiding and cannoning.
The updated Faction Rules can be found
here
!

Release Date:



March 2nd 6pm EST
For more News follow us on

Twitter

HERE!
​
WELCOME BACK GAMERS!
SONIC REVAMP?
You may be wondering
why
we are revamping Sonic so soon. Well as you can see by the current status of Sonic it went through some unexpected backend issues that were out of our control. Our previous Devs left a bunch of bugs to be fixed. Nevertheless, this revamp will be p

acked with loads o

f brand
new features
!

New Features Include:
-
CoinFlip
- Vote Party
- SellWands
- Crate changes
- Custom Islands
- Farm based economy
Get ready and tell all your friends that Sonic reset is coming soon!
Release Date:
February 24th 6pm EST
For more teasers and news like that go follow us on

Twitter

HERE!
​
HELLO GAMERS!

The long battle for the best faction is coming to a close.
As most of you have caught on, we will be bringing

Zelda

to ArcadeWars!

A lot of you might be wondering "What is Zelda? Well Zelda will be another faction server that has many exotic features.

Features:

-Vote Party
-Coin Flip
-Silent TNT
-Spawner Upgrades
-Improved Custom Enchantments
-Improved SellWand
-Trenching Pickaxe
-And more to Come!

This new server will have all sorts of things to do. So you won't run out of fun stuff to do.

For those die hard Mario players who don't want a fresh start with new features we will be putting Mario into legacy mode.

Meaning there will be no updates to Mario but you still will be able to play.



FTOP Rewards for Zelda:
1st: $300
2nd: $150
3rd: $50
Choice of either a Amazon gift card or Voucher

Note: Any ranks from Mario will transfer over to Zelda
ReleaseDate:
February 23rd 6pm EST

Want to get a sneak peak at what's coming next?
Then follow us on twitter here to get exclusive looks at what's to come!
@ArcadeWarsMC -
pic.twitter.com/JgDDAnZe8U
​
Event Server REVAMP + Top 5 Kills Monthly Winners
New Spawn:
With help from our luxurious build team we were able to fully
REMAKE
a nice-looking Event Hub!
This spawn now allows us to expand more on the Event Server.
And thats exactly what we are aiming to do.
Join by /server event!
Event FFA:
Now this is a special one, so be sure and take a close look at this one.
With overwhelming requests to remake KitPvP from our old map, we are proud to announce just that!
However its a little different then you think. It's FFA! This means players will have their Kills and Deaths put into our
Leaderboards
system. These Kills and Deaths will be shown on your scoreboard!
Not only that but after each and every day our Kill Top Signs are updated showing you the current leader in kills for that month!
(Once February 1st hits these Signs will be active).
After each month your kills will be reset and allow for a brand new race for Kill Top!
Now you might be wondering... What do I get from being in Top 5 Kills?
Every month we will be Giving out prizes to the Top 5 in Kills. These prizes include...
#1 = $50 Store voucher [Name TBD]
#2 = $40 Store voucher [Name TBD]
#3 = $30 Store voucher [Name TBD]
#4 = $20 Store voucher [Name TBD]
#5 = $10 Store voucher [Name TBD]
Note: Leaderboard is not active until February 1st! When the February race for kills begins!
Note: Any form of Teaming or Boosting of any kind can and will result in further punishment!
The map we chose was a classic
COD
map called
Terminal
to allow you guys to fully enjoy everything about this gamemode!
But with of course a few tweaks and modifications from our
Event Build Team
.
Credit to the original builder -> Brakkie
Commands:
/ffa join Terminal (To join FFA)
/ffa leave (To leave FFA)
/ffa stats...​
MERRY

CHRISTMAS

GAMERS

!
WE HAVE AN

EXCITING

EVENT

FOR YOU +
A FEW OTHER THINGS!

What is the event!!!???
We'll be doing a

DOUBLE

event!

KOTH

AND A

MAZE

!
​
Maze:
The Xmas Maze is a race to the finish based event. All players start at spawn and begin their adventure into the maze. Only the first 3 people come out of the maze with biggest of presents.

Notes:
- Players spawn in with christmas gear (Prior to start click button).
- /ToggleDownFall before start for snow
KOTH

:
KOTH stands for King of the Hill. It's a PvP based mini-game. The basis of the game is capturing the hill, standing on the hill will broadcast to the server that you are the captor.
Notes:
- Typical KOTH
- NEW MAP! (w/ more coming)
- /ToggleDownFall before start for snow
What are the rewards?
Maze Winners:
1st Place - $50
2nd Place - $25
3rd Place - $15
KOTH Winners:
1st Place - Tier 5
Global
Rank
When is the event?
SATURDAY:
3:00PM
PST
| 4:00PM
MST
| 5:00PM
CST
| 6:00PM
EST
| 11:00PM
GMT

LET'S TAKE A

PEEP

!
(Thanks to Hum0n, Lovem, Panda, Sila_, & Xeenah for the Builds!)
Let's move onto some

PACMAN

Updates!
SOME

STORE

ADDITIONS
AND OTHER NEWS!

Crate...
​
Hey ARCADERS!
I just wanted to tell you a few things all of which include additions, changes, & overall news. Let's kick it off with the
SALE
, it will continue to stay at
85%
off until the 30th of
DECEMBER
.
-- Click here for the Store --

​
- modified the quantities and chance rates of Creeper Eggs in the Crates (Factions)
- added a brand new 'Raider' Kit to the Crate system (Factions)
- added Super Potions into Factions via the Crate system (Factions)
- slightly tweaked off and end crate anomalies (Factions)
- disabled /c or /challenges as they were futile (Skyblock)
(Just a sneak peek)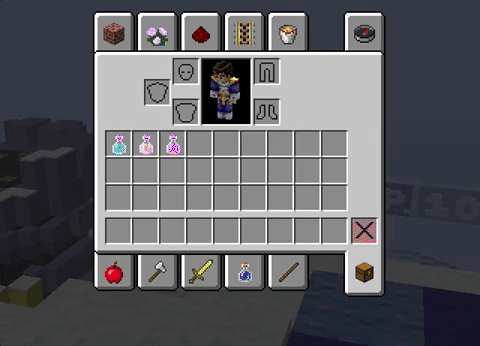 Now let's briefly go over PACMAN!
As we ease into our release, feel free to give us suggestions
and or report bugs if you have found any! Along with expecting numerous additions/updates as we continue our journey through Prison. We thank everyone that helped us along the way!

For the ones that

BETA

tested, awards will be posted shortly.

GO CRAZY GAMERS!
WOOOP WOOOP
​
IT'S TIME!
THE FULL

PACMAN

PRISON

RELEASE IS COMING!


(85% ANNIVERSARY SALE)
LETS DIVE IN IMMEDIATELY!!!


Overview of Prison/Pacman
- 20 Mines
- Donator Mines
- Personal Plots
- Skill Tree
- PVP Arena
- Donation Perks & Ranks
- Shop, crates, prestiging & bunch more
Forum/Website Links

The Store
(85% SALE)
Prison Forums
Purchase Helps
Bug Reports
What about a TUTORIAL?!
Simply log in to Prison by connecting the Server IP: mc.arcadewars.net
Either run for the Prison pad in front of you in /hub or type /prison
Then, when logged into the server - type /tutorial for a full walk through!

When will this be released?
SATURDAY! THIS SATURDAY! All testing will be done today, Friday!
For finalizations of all changes and tweaks for Prison!
/server prison
If you didn't see it, I posted a changelog regarding some new changes that are coming!
You can find the link here: Changelog

THANK YOU GAMERS FOR EVERYTHING!!
(expect some more juicy announcements)
(now take a peek at the coming builds)
THANK YOU FOR...
​
Heyo Everyone!
Going to show off some changes that we have been making to the server, along with a few additions!
​
Small Changes/Tweaks
Website/Buycraft/Other
- The Prison store has now merged into the ArcadeWars store: https://buy.arcadewars.net
- Prison Forum Category is now accessible
- /reports direct torwards Staff Chat + Discord for Staff to handle
Factions
- SellWand durability is now 500/500 instead of 25.
- SellWand is now in every Crate, except Tier 1 - Vanilla.
- SellWand now works with Trapped Chests
-
Villagers are now priced at 7.5m instead of 2.5m (Factions TOP Value)
- Harming II Splash & Invisibility Ext. have been added to /shop
- Minor Crate changes

​
Skyblock
- Major Rebalance of Crates (Economy-wise, NEW Sonic)
- Minor maintenance work amongst Skyblock Servers
- Lotto value changes

We have implemented a

NEW

useful feature!
Something that has been heavily requested for awhile now..
/report <username>
(available network wide)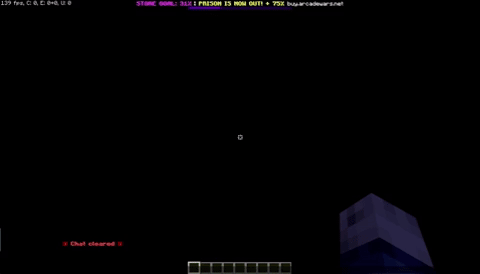 As you can tell, it's pretty straightforward. It notifies all of the Staff in-game and in Discord. So when a player is breaking any of the rules listed here: Rules
Let's check it out the new

HOLIDAY THEMED

spawns!
(Many thanks to a number of our helpful Staff members!)
...​